Tomorrow is the last Dirty Reggae Party of the year! I'll be selecting tunes along with the Crazy Baldhead posse, and bands include the Soul Radics, The Xlerators, The Facts and Top Shotta with Screechy Dan.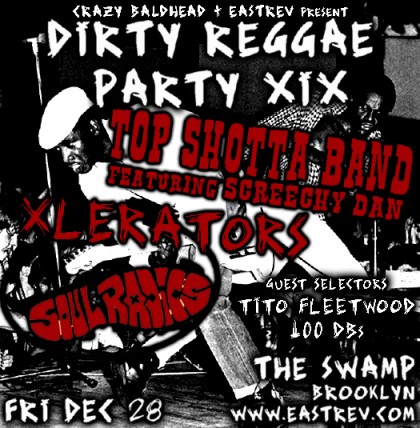 Friday, December 28 – The Swamp – No Cover
On Saturday, I'll be filling in for President Carter on Radio Lily with very special guest Victor Axelrod, a.k.a. Ticklah! Tune in at www.radiolily.com from 2:00 to 4:00 PM.