At the far end of Sunset Park, almost to Bay Ridge, you'll find Arish's Barber Shop just past 5th Avenue on 61st Street. He's from the Dominican Republic, and came to New York City in 1990. Mention any neighborhood in southern Brooklyn to him and he'll tell you a story about it.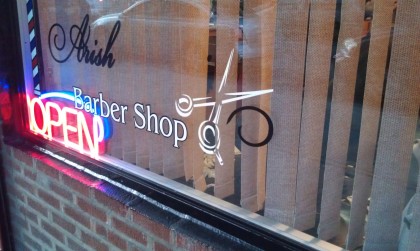 Arish's place is a little gem in this neighborhood, where many barber shops are noisy, dirty, and unwelcoming to newcomers. The inside of his shop is filled with dark wood detailing and artifacts of Afro-Caribbean origin he's picked up along his travels. He only works with one other barber and knows his clients well… and they come from all over Brooklyn to get their hair cut here. Sometimes I see entire families waiting on the bench, waiting for a turn to sit in the chair.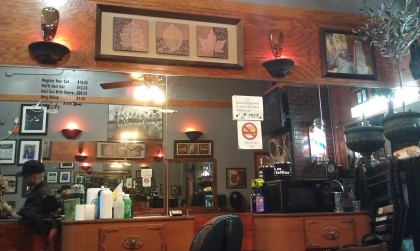 The cool thing about Arish is that he can make you feel comfortable by talking about pretty much anything. If you crack a joke in Spanish, he'll respond in kind. If you bring up local news, you're sure to get his opinion. Bring up reggae music and he'll recommend some tunes… all while craftily handling the straight razor. Just don't talk too much while he's got it on your neck.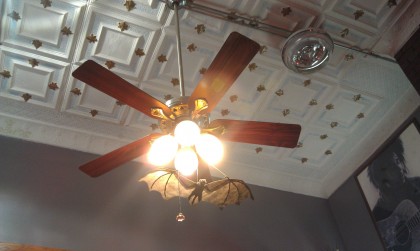 I love this spot because it's affordable, unpretentious, and really chill. I usually call ahead, but if you drop by and don't mind waiting a bit he will always find time for you. I lived in Sunset Park for years, and though I no longer reside there I make trips back every few weeks to see Arish. It's always worth it.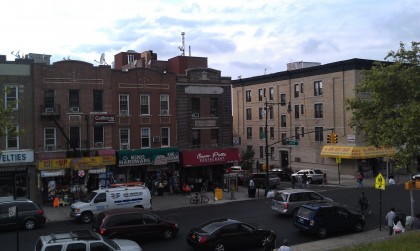 The neighborhood is a mix of Central Americans, Mexicans, Dominicans, Puerto Ricans and an increasingly visible minority of young professionals looking for affordable housing. Many people consider it a far-flung neighborhood, but to be honest, the presence of the N and D express trains at 36th Street makes it about a 25 minute trip from lower Manhattan. Rents have been rising steadily. The neighborhood feels different than it did even seven years ago; things are changing fast. 5th Avenue is the main drag, filled with restaurants, shoe stores, 99 cent stores, and amazing cake shops.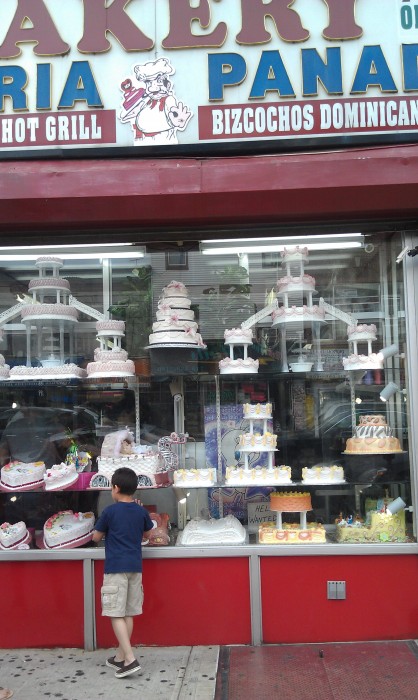 If you go to 51st Street and 5th Ave, you can eat the best tacos on the east coast at Ricos Tacos. Choose from carnitas, bistec, pollo, lengua, al pastor and more meats than I can remember at the moment.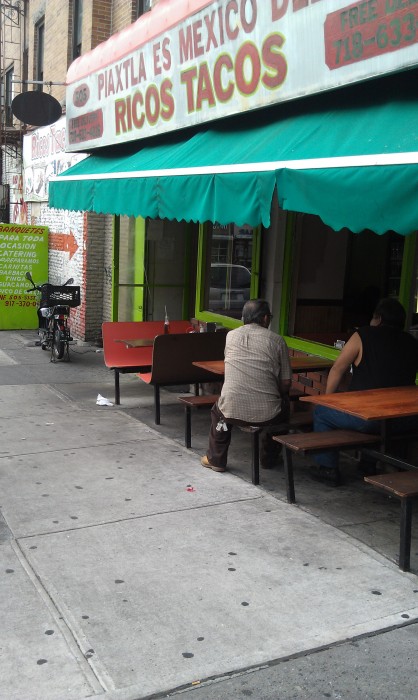 They serve the corn tortilla tacos with radish, cilantro and lime. The best part is that they're open 24 hours a day – perfect after a long night. Grab a Sidral Mundet (Mexican apple soda) or horchata and sit outside. I have yet to find a better taco spot on this side of the country.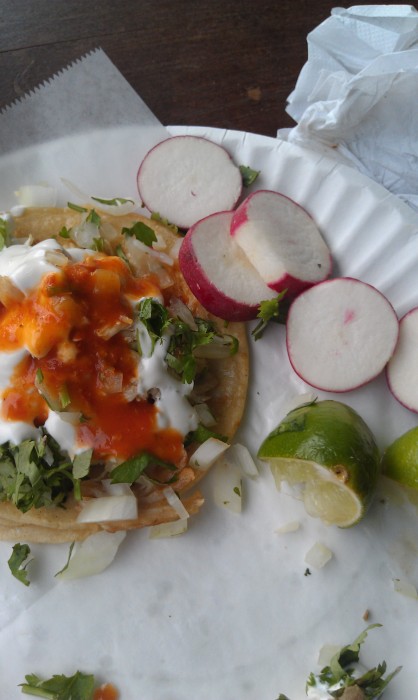 You can't miss this spot. Just look for the pig mural.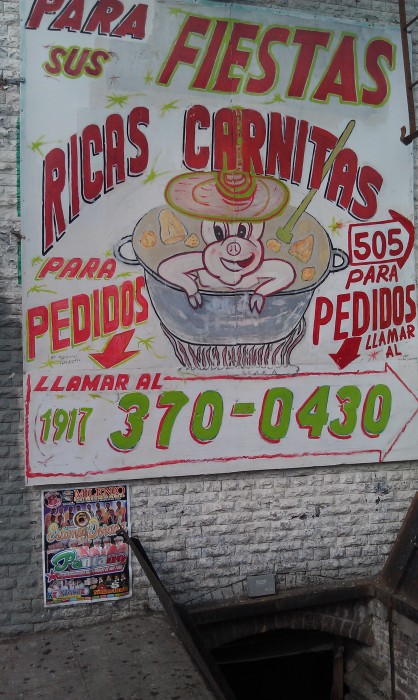 Sunset Park is also home to Johnny's Pizza, a holdover from a time when the neighborhood was more Italian. Many of these folks have moved on to Bay Ridge, just south of this corner at 58th Street and 5th Ave. Johnny's has the best grandma slice in New York for my money. A few years ago Papa John's opened a store next door, but Johnny's is still going strong.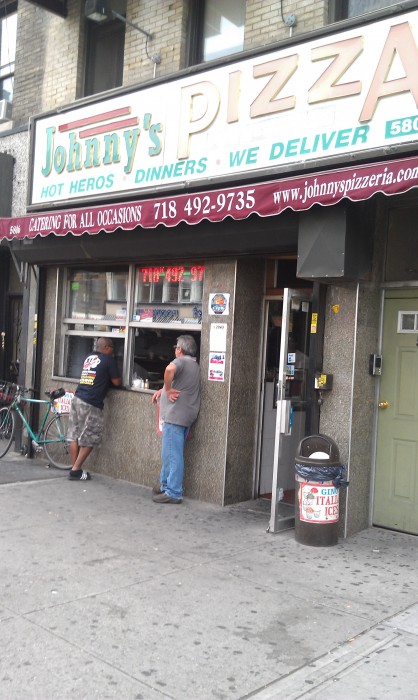 Dominican restaurants pepper the blocks throughout the hood. Most of them have counter seating and hot trays of specialties like carne guisado, platanos and oxtail.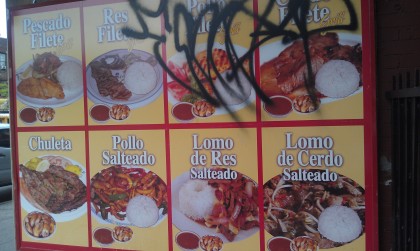 Another distinguishing characteristic of Sunset is the density of churches. I'm pretty sure it has more churches than any neighborhood in New York. The most famous one is the Basilica of Our Lady of Perpetual Help at 59th Street and 5th Ave. This huge building is an architectural landmark, and was built around beginning of the 20th century on what was then known as Irish Hill. Like the Italians, most of the Irish residents of this neighborhood have long since left, though you can still see some hanging out at the Irish Haven on 58th Street and 4th Ave.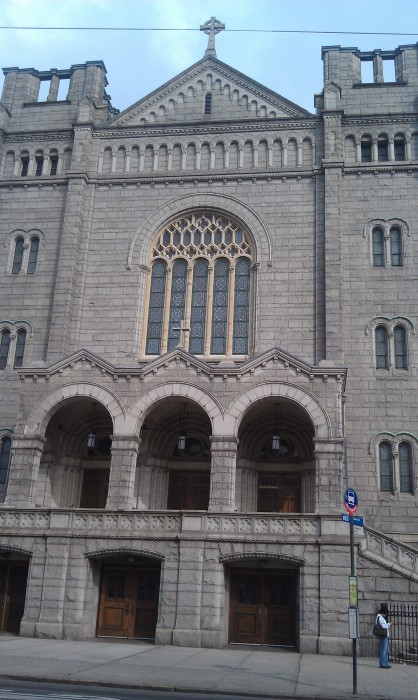 These days, it's not uncommon to see Puerto Rican flags alongside American flags draping out of apartment windows or on flagpoles outside restaurants. To me, it's a perfect symbol of what Sunset Park really is: a neighborhood full of immigrants who are working hard to make it in America.