Summer is finally upon us! This Sunday, I'll be eating delicious arepas, dipping my toes in the water, and playing tunes from 4:00 onward at Caracas Rockaway with Ticklah and Hahn Solo. Special thanks to Rata for setting up this gig.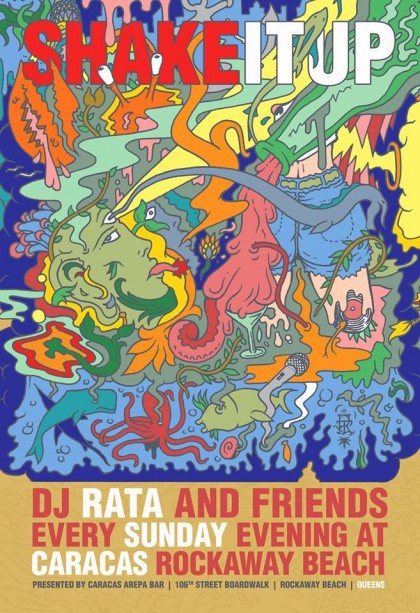 Sunday, June 8 – Caracas Rockaway – 106-01 Shore Front Parkway, Queens, NY – No Cover
Next Wednesday, Agent Jay is kicking off a new night at Grand Victory in Williamsburg with a little show by bandmate Vic Ruggiero. I'll be DJing afterward with him for the Big Payback!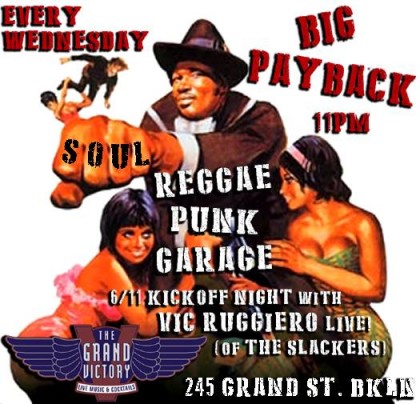 Wednesday, June 11 – Grand Victory – 245 Grand St, Brooklyn, NY – $5