Today is my birthday. I think my 25th will be excellent. Five is my favorite number, and 25 is just two fives doing the damn thing. For all my friends in the know: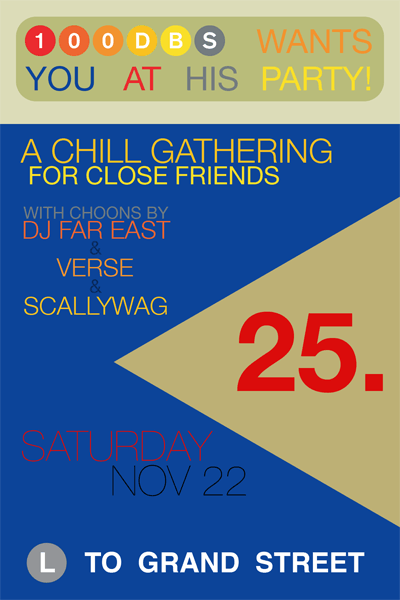 Saturday, November 22nd – Drum Attix Headquarters – Brooklyn, NY
Some props for Brenner's Breaks Volume 2 I forgot to post earlier:
"The big surprise is a minimal, 'Funky Drummer'-looping remix of 'Where Da Cash At,' which will murder car systems with its monstrous bass bump." – Okayplayer
Also, the message board is now fully functional and ready to use. Go there now and say hi!
Finally, I added a brand new music player to the site. See the link in the upper right corner? Click to launch the player in a separate window. Within the player itself you can listen to my whole catalog for free and continue to browse the site without interruptions! Kind of fly, if I do say so myself.
PS – Drum Attix Records will be launched in 2009.