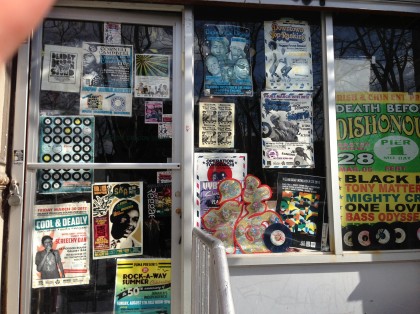 Big thanks to Jeremy Freeman AKA Scratch Famous over at Deadly Dragon Sound for inviting me to play some records at Downtown Top Ranking this Thursday night. If you are ever digging in Manhattan for Jamaican music and don't stop by Deadly Dragon then you're missing out. Stacks of 45 boxes organized by all categories (riddim, producer, artist, label) and more greet you from floor to ceiling as you open the door to another world.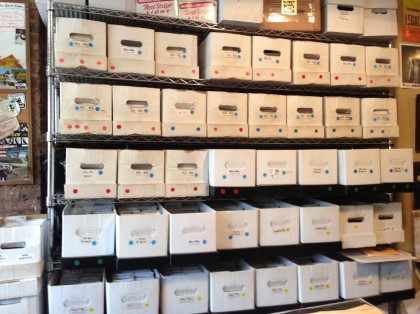 I still remember the first purchase I made there, years ago: Soundclash Dubplate Style, a record Jeremy played for me after I was sent to the store by DJ Eleven because I was searching for hype intros by the inimitable Fuzzy Jones. Yes, this was before his voice was getting sampled left and right by people like Kanye West, and yes, Jeremy knew what I was really after as soon as I mentioned the Super Beagle tune.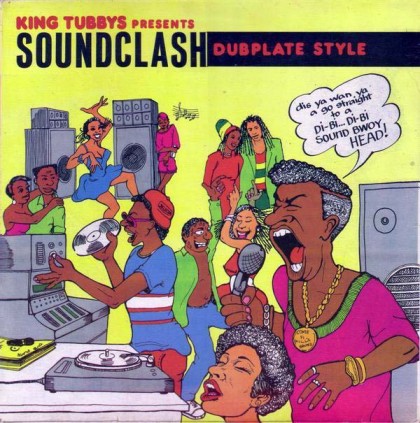 You may be able to find tunes for cheaper online and during hunts through unmarked boxes in the outer boroughs, but what Jeremy brings to the table is curation and recommendation… and I can't quite put a price on that. Anytime I have a jones for a certain riddim, he's sure to find some rare tune I've never heard before and place it in my hands. His breadth of knowledge can't be sneezed at, even if the dust on some of these forgotten gems might make your nose twitch.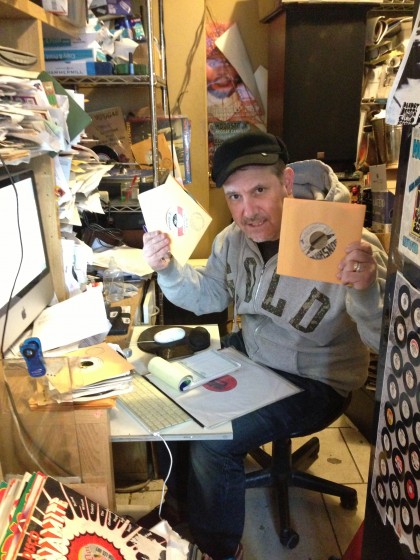 Pass through tomorrow night as we nice up the dance again, from 10pm til 4am in the morning at Happy Ending. As usual, Scratch Famous will be flanked by Queen Majesty, Mr. K and Selector JD.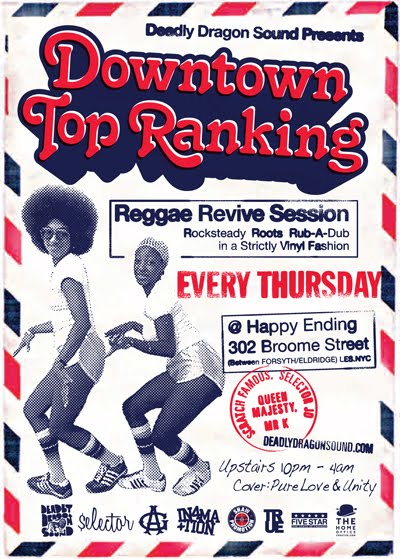 Thursday, March 21 – Happy Ending – 302 Broome St, New York – No Cover