It's that time of year again. President Carter Van Pelt comin at you with Chanter's monolithic sound system on the Coney Island boardwalk. The first one is this Sunday, May 26th, with more to follow on June 30th, July 27th, and August 25th. Join us all day from noon til sundown! If you can, please consider donating to the fundraising campaign so this event can continue. The system runs off a few tanks of gas all day and there are many people volunteering their time to help out.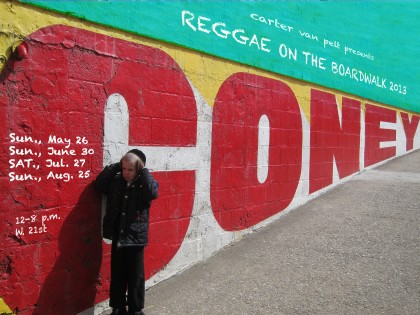 Sunday, May 26 – Coney Island – Boardwalk at West 21st Street, Brooklyn, NY – No Cover
Tonight, I'll be helping Carter and Hahn Solo sling reggae tunes at their new Thursday night gig, now downstairs at the Delancey. We'll be there from 7 til 10. Bring your dancing shoes.
Thursday, May 23 – The Delancey – 168 Delancey Street, New York – No Cover