My weekend is jam-packed with gigs. Friday night at Love So Nice is the official screening of Brooklyn Rocksteady, a documentary about Jamaican music in NYC that's been years in the making. After the film, stay for DJs playing the finest reggae you've ever heard at a punk loft. Contact me privately for the address if you need it: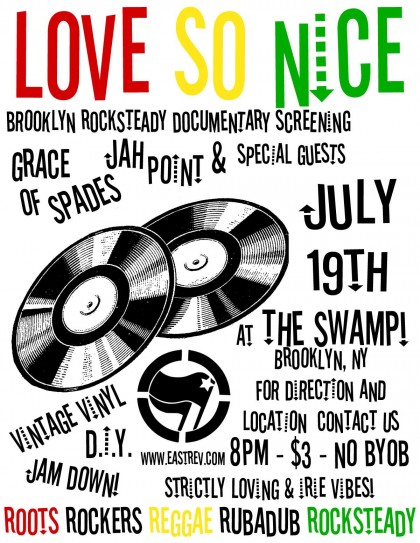 Friday, July 19 – The Swamp – Secret Location, Brooklyn, NY – $3
Saturday is one of my favorite shows of the year, every time. It's the return of the Slackers Booze Cruise! I'll be playing soul, reggae, ska and some weirdo tunes while the band takes a breather between sets on the boat. It boards at 7:00 and leaves at 8:00 sharp from Pier 83, so don't be late!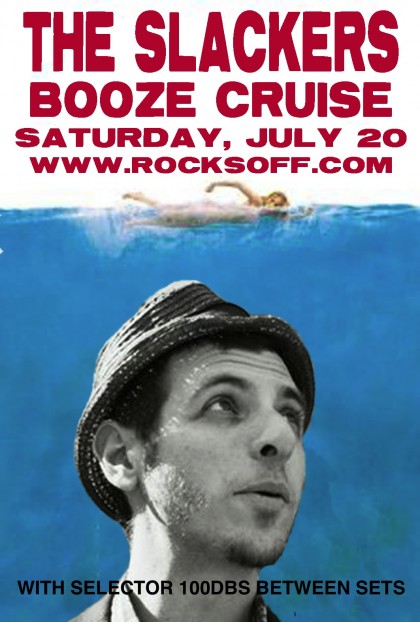 Saturday, July 20 – Aboard the Circle Line – W. 42nd Street and West Side Highway, NY – $40
Finally, Sunday I'll be joining my buddy Rata and M. Fasis at Caracas Rockaway for Shake It Up! Expect boogaloo, Latin soul, rare groove, funk, and whatever else I feel like grabbing from the crates. We rock from 3:00 til 10:00, it's on the boardwalk, and you get to stuff your face with arepas. I can't wait.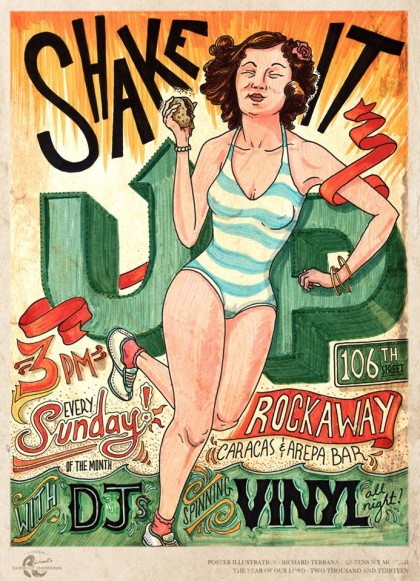 Sunday, July 21 – Caracas Rockaway – 106-01 Shore Front Parkway, Queens, NY – No Cover