The Swamp will be closing its doors soon. If you know where it is, you should probably attend one of the last shows happening there. Join me and the Crazy Baldhead crew this Friday for another crazy night at this punk loft!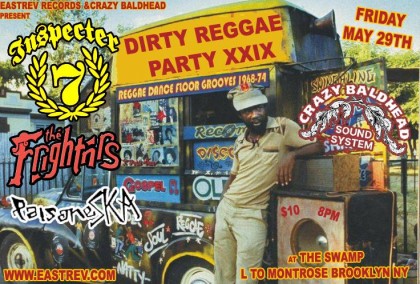 Friday, May 29 – The Swamp – Secret Location, Brooklyn, NY – $10
Beach season is back, and my buddy Rata asked me to help him kick off the first Caracas Rockaway party of the season. Unfortunately, despite what the flyer says, Ticklah won't be present because of a conflicting commitment. But Grace of Spades is stepping in to pick up the slack! Hang out on the boardwalk with us until sundown – I dare you to resist the delicious arepas they serve.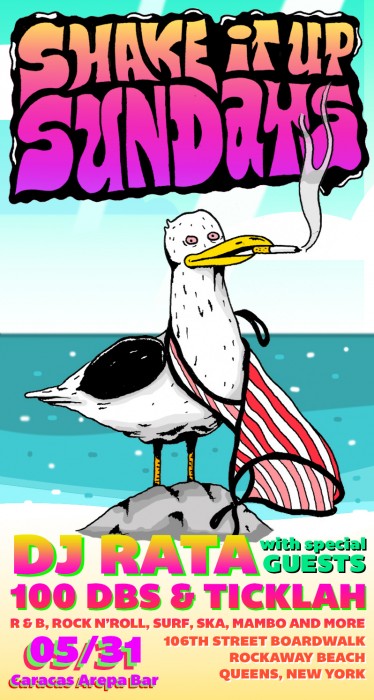 Sunday, May 31 – Caracas Rockaway – 106-01 Shore Front Parkway, Queens, NY – No Cover