This week, I'm packing a one-two punch of gigs for Thursday and Friday. First up, I'll be joining Deadly Dragon Sound at Downtown Top Ranking in the basement of the Delancey. Expect heavy roots, some digital 80s stuff, and a few surprises in the deepest part of the night.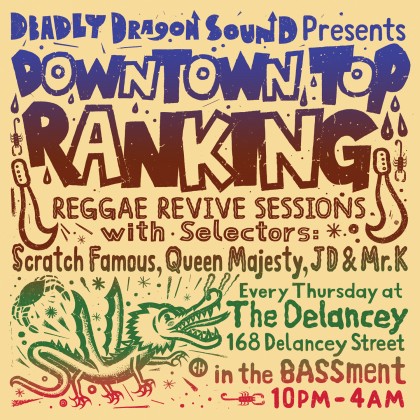 Thursday, August 27 – The Delancey – 168 Delancey Street, New York, NY – No Cover before 11pm
Friday, I'll be playing a bunch of soul, funk, reggae, and other oddities at Queen Majesty's launch party for her brand new hot sauce flavor: Red Habanero and Black Coffee! I'm very excited, as a longtime fan of her original Scotch Bonnet & Ginger flavor. Come to the Heatonist shop in the early evening for spicy treats and cocktails, and stay for the music. We'll be partying til 9pm.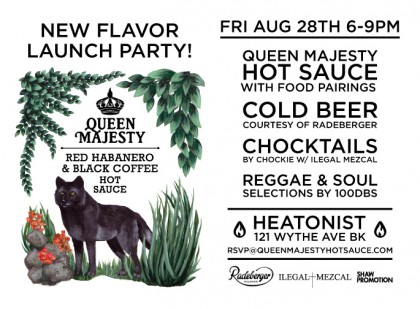 Friday, August 28 – Heatonist – 121 Wythe Ave, Brooklyn, NY – No Cover