This Sunday marks the second of four Coney Island Reggae sessions on the boardwalk. I'll be kicking things off at 3pm sharp this time, with a heap of familiar faces to follow. Stick around after my opening set to hear great sets by Mumma Lioness, DJ Wicz, Rob Kenner, Scratch Famous, Max Glazer, Chanter (who strings up the sound system every year), and the great Jah Wise.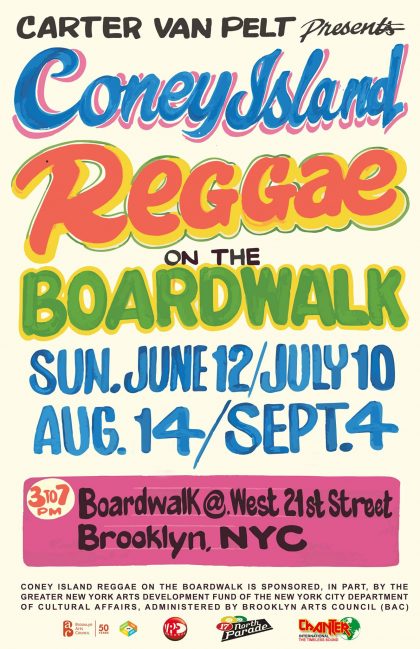 Sunday, July 10 – Coney Island – Boardwalk at West 21st Street, Brooklyn, NY – No Cover
The following Saturday, I'll be joining the Swing-a-Ling posse & friends to play records in a yard, with Jamaican oldies 45s and some home cooking. This is what July in Brooklyn is all about!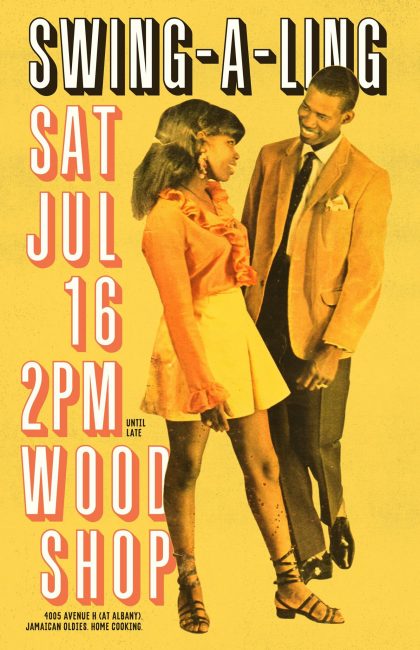 Saturday, July 16 – Wood Shop – 4005 Avenue H, Brooklyn, NY – No Cover