Tonight is Larry McDonald's 80th birthday bash at Hank's Saloon in Brooklyn. It's tough for me to describe Larry's importance to me in words. My adopted Jamaican grandpa, a mentor, a friend, an inspiration, a legend in my eyes. He's lived more in 80 years than most would in 800. He's consistently one of the wisest and realest people in my life. I've spent the last few months compiling memories and anecdotes from Larry's friends and collaborators. Thanks to all of you who contributed; the stories and photos are below the flyer.
Happy birthday, Larry! (One day early, since his actual birthday is tomorrow.)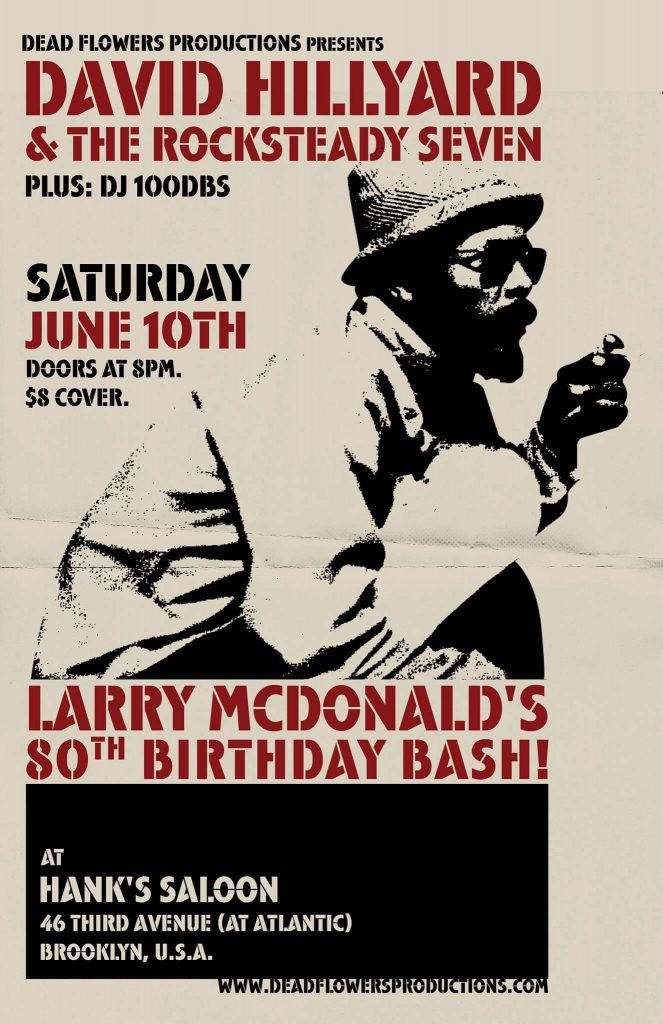 Bongo Herman (Jamaican Percussionist)
Special thanks to Summer Clarke at the Bob Marley Museum for capturing this footage for me.
Dave Hillyard (The Slackers)
A little fact about Larry is that he was a "tally man," like in the Belafonte song. He was the guy who tallied the bushels of bananas as the crop was brought in. Then he transferred the bushels into crowns, half crowns, shillings, threepence, and all the crazy old English currency that was based on 8s and 12s. So young Larry was mathematically gifted. To that point, he told his parents he was leaving Port Maria to go to Kingston for more schooling, when in fact he had a plan on how he was going to be a musician.
Carter Van Pelt (Coney Island Reggae, WKCR)
My lasting impression of Larry is that he can say "motherfucker" with more style and authority than anyone I've ever met.
Eddie Ocampo (Full Watts Band)
I'm writing this with the utmost respect – although Larry is the elder statesman among us musicians, the smile he cracks when playing is that of a kid in a candy store.
It is always an honor to play with Larry. He is a true living legend whose depth of knowledge, riddim, artistry, and vibes are palpable in his musical expression. Every gig I play with Larry is a learning experience for me. He is a crafty wizard of a percussionist who shifts and shapes time, and can paint with rhythmic colors and textures with mere flicks of his wrists.
My favorite moments playing with Larry are those when he and I connect musically in fleeting instances, but on a level which elicits that twinkle in his eye and an impish smile that I know acknowledge some inside joke was just shared between us… never caring if anyone else caught the magic.
Emch (Subatomic Sound System)
On our way back from playing Coachella 2013 with Lee "Scratch" Perry, we saw cops in the LA airport on Segways and of course, we were having a good laugh at their expense. Next thing we know, Larry is talking to one of them and the officer asks Larry if he wants a ride. This sounded like maybe some sort of setup, but the next thing we know, Larry is cruising through the airport on the police vehicle.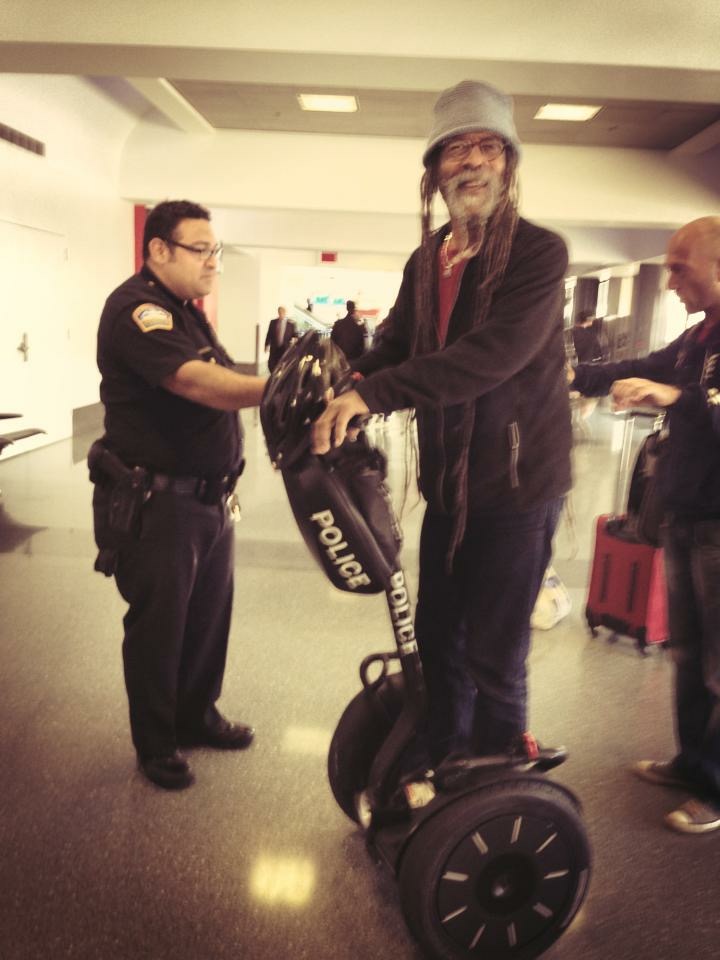 It's moments like this that remind me that Larry McDonald is magic. God loves Larry.
Dave Hahn (Dub Is A Weapon)
Back around 2000 when I started up my own group, there was one man in particular that I wanted to recruit more than any other: Larry McDonald. And while he was one of many musicians who were involved in the early shows and recordings we did, he was one of the few that ended up driving thousands of miles across the US of A with Dub Is A Weapon. His long-term involvement was a constant inspiration to me, and that musical partnership is what I'll always regard as the highlight of my musical career.
Playing shows with Larry as many times as I did, I've been absolutely spoiled to see a true master in his element night after night. It's as if a classroom has been transported to the grandstand when Professor McDonald hits the stage. Larry brings a genuine intensity to everything he plays that pushes you and every other musician to lay down their best – and I'm a much better musician (and man) for it. And this energy isn't just saved up for the "big" shows in fancy venues – this is something Larry Mac brings to the table every single night.
Larry – we've had many amazing musical adventures. But more than anything I'm grateful to have you as a friend. I feel truly blessed to wish you a Happy 80th Birthday!
Amy Wachtel (Night Nurse)
A few thoughts on Larry Mac – the youngest 80 year old the world has known:
Hep Cat. Cool Cat. Knows how to chat.
A friend for life. A brother. Family member.
Wise One. Counselor. Confidante.
He's there when it counts. It counts when he's there.
A lover of herbs. A wicked, incomparable percussionist. Mad culinary skills. Down to earth, and out of this world.
African bloodline. Rhythmically blessed. A tribute to the ancestors, a gift to the rest. An ancient soul who does not grow old. A white hot spirit with a smooth chocolate stance.
Roots man. Rasta elder. Cosmopolitan flair. Hard core roots, and debonair.
He's snazzy and jazzy. A man of fashion, style and taste.
Gemini of the highest order. Forever young like Peter Pan. Mercurial. Loquacious. Wordsmith (Damn, for years I kept a notebook at hand during phone calls or visits with Larry, as there was always a new vocabulary word or Jamaican expression to learn).
His laugh can make you high. His wrath can make you tremble.
We've known each other somewhere between 30 to 35 years. In the earlier chapters, I knew him as Michael and Ronald McDonald's older brother (Ronald McDonald. He actually has a brother named Ronald McDonald. Isn't that hilarious?!). I knew him from the distance – as the hip, deep voiced bredda who played with Gil Scott-Heron. Yep, originally I knew his baldhead twin brothers; they did reggae radio on Long Island, as did I in those times, and they worked at Philip Smart's HC&F Recording Studio. But that eventually flipped, and Larry became my McDonald of record.
Ten years ago, when Dub Is A Weapon was backing and opening for Scratch, Larry and I somehow re-linked. It was at B.B. King's, and it was Larry's 70th birthday. That was the kick start to the strong bond we now share. When I brought "Rockers Arena" to Miss Lily's and did my first show there in 2012, I was feeling a bit nervous and awkward – while I'd been broadcasting since I was in college, I'd never done internet radio before. And I'd never stood in a storefront window, either. Who surprised me, and christened that first broadcast, showed support, and created some vibes and niceness?! Larry Mac, of course. He's cool that way. Bonafide. Legit. Has your back.
We can go months without speaking, and when we do link up, it's like no time has passed. Even still, we're both secretly wondering why the other one hasn't checked in, and we both are kind of vexed and feel a way. For a minute.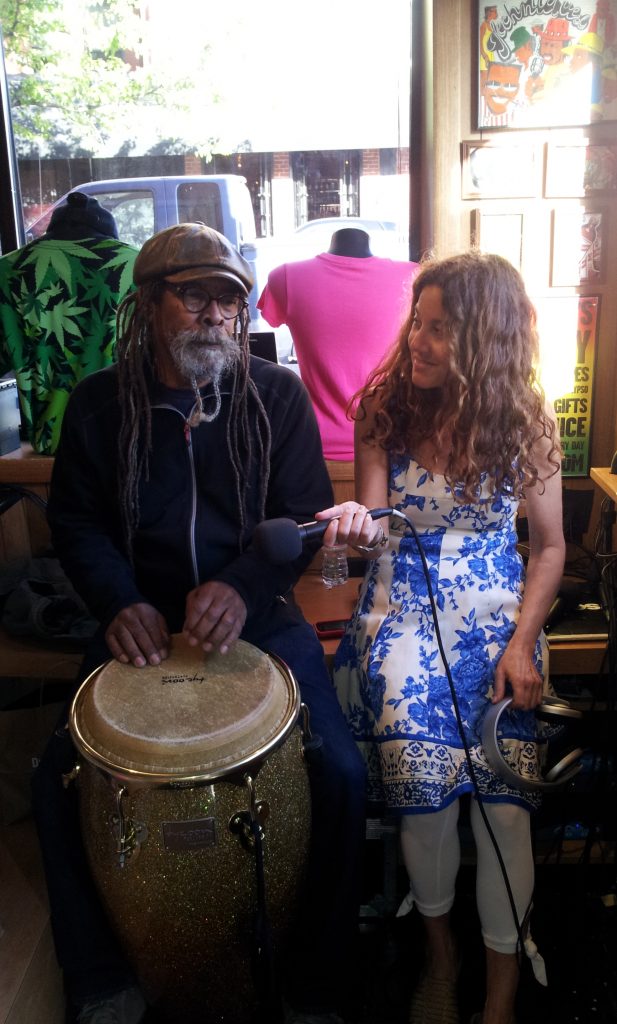 Rock on, drum on, play on, tour on, keep on!
Love and respect to the one called Larry McDonald. He shows us how to do it.
… and finally, I'd be remiss not to share my own thoughts on Larry.
I think of Larry every time I roll a joint. One time, we were in my car waiting for the rest of the band to show up for a gig at the old Two Boots on 7th Ave in Brooklyn. Larry asked for a rolling paper, and he began crushing it and rolling it around in his hands. I looked at him quizzically and asked what he was doing – it was then that he taught me that doing this helps soften the paper and makes rolling easier. Years later, I was rolling a joint in front of my Time Warner cable technician, because I happened to be his last appointment of the day and we were getting along after he noticed the piles of records strewn about. He saw me do this and looked me up and down, bemused, and asked where I learned that trick. Apparently, he'd never seen a white person employ that method. I told him about Larry and he laughed in acknowledgement.
Larry once told me about how he was in the room for the recording of early Skatalites material, like the Jazz Jamaica Workshop record, and how his association with Cecil Lloyd got him in the door. He said he never played a single note for those sessions, but was one of the only people in the room strictly observing and listening. He said he remembered feeling like he wasn't at their level yet, and was still paying dues, but he knew he would get there one day. And he said the number one thing he learned while earning his stripes was: "Don't get in anyone's way." He felt that if he stuck to that, he would be successful. I still try to be mindful of that lesson in every aspect of my life.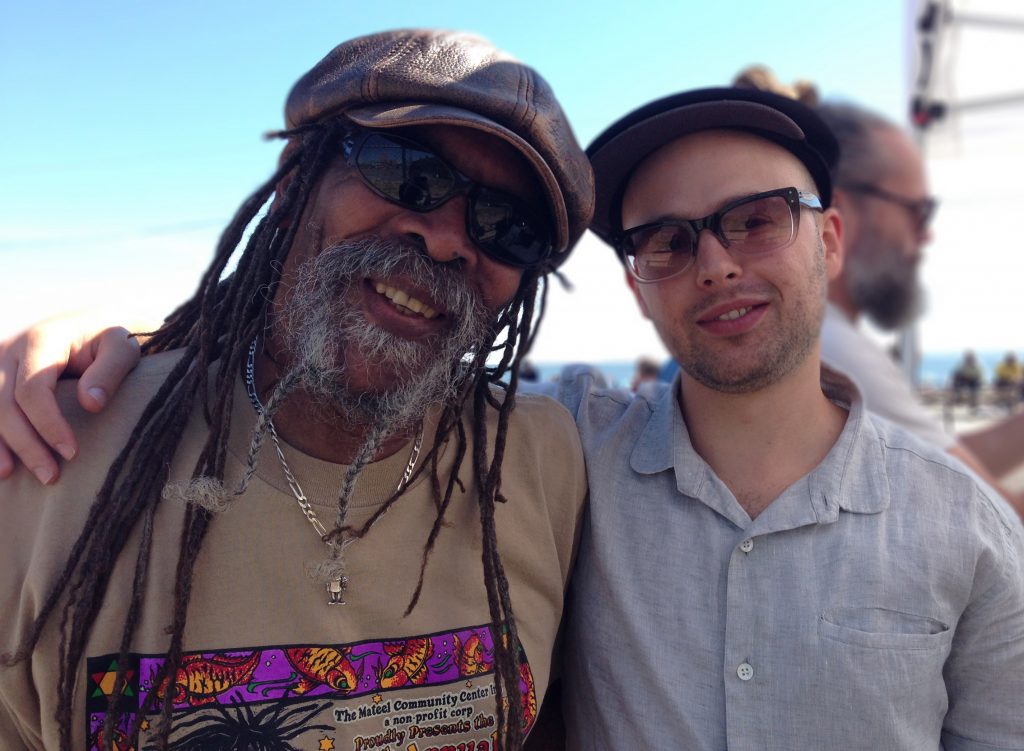 David Hillyard and The Rocksteady Seven will be playing some rarely-heard songs, and I've put aside some very unique tunes for this monumental event. This is a very fitting lineup, since Dave was the one who initially introduced me to Larry over a decade ago. Please join us in honoring Larry's legacy and his continued contributions to the world of music.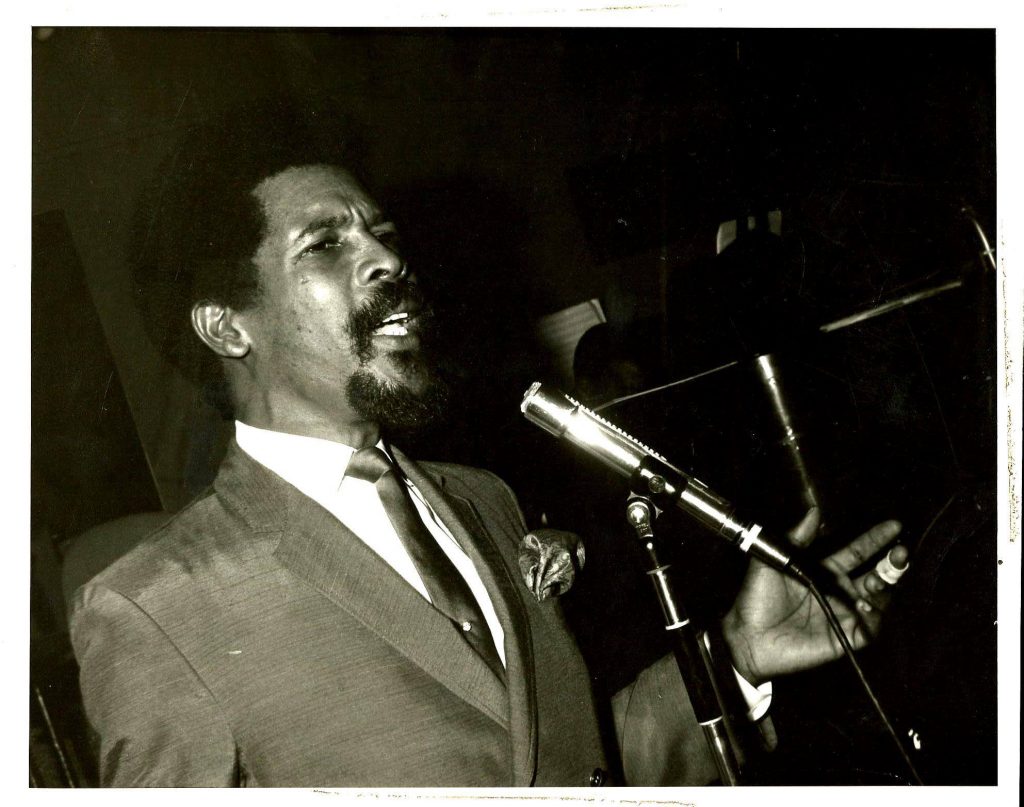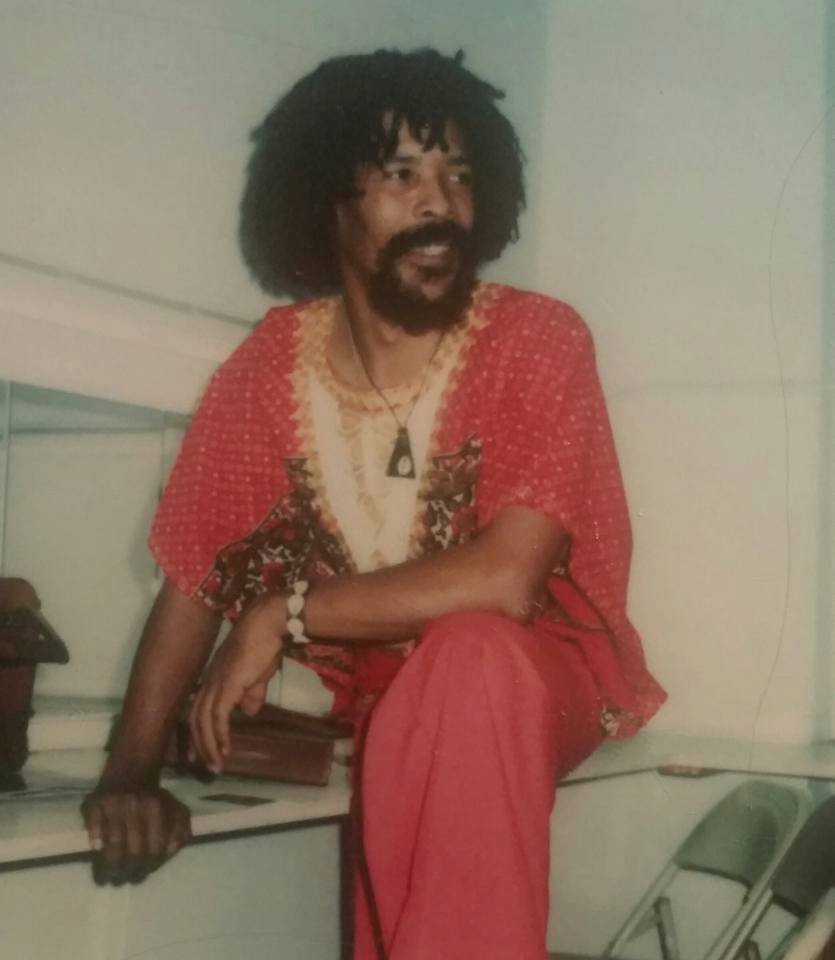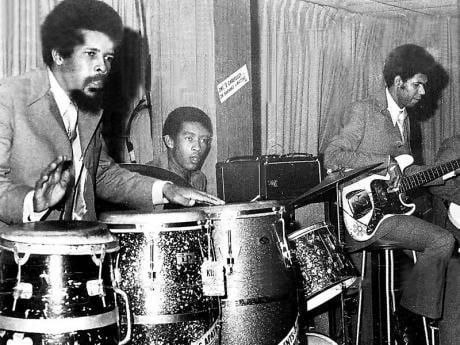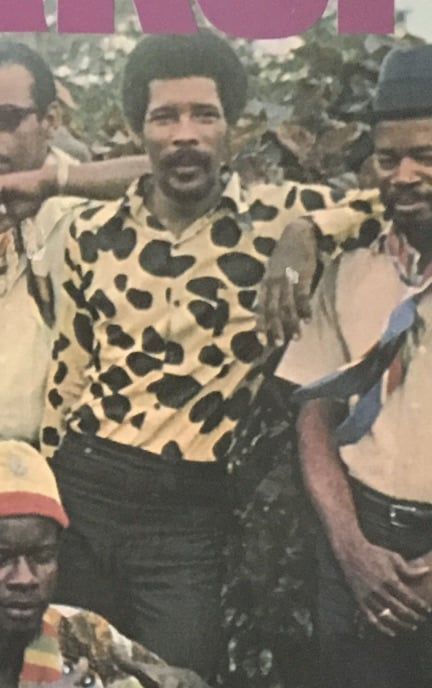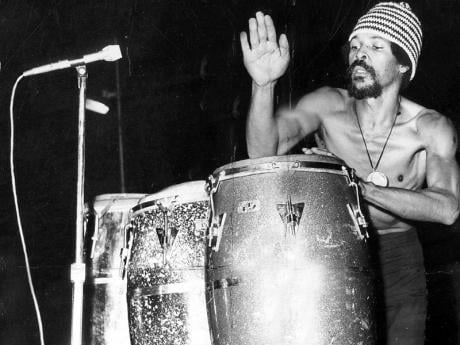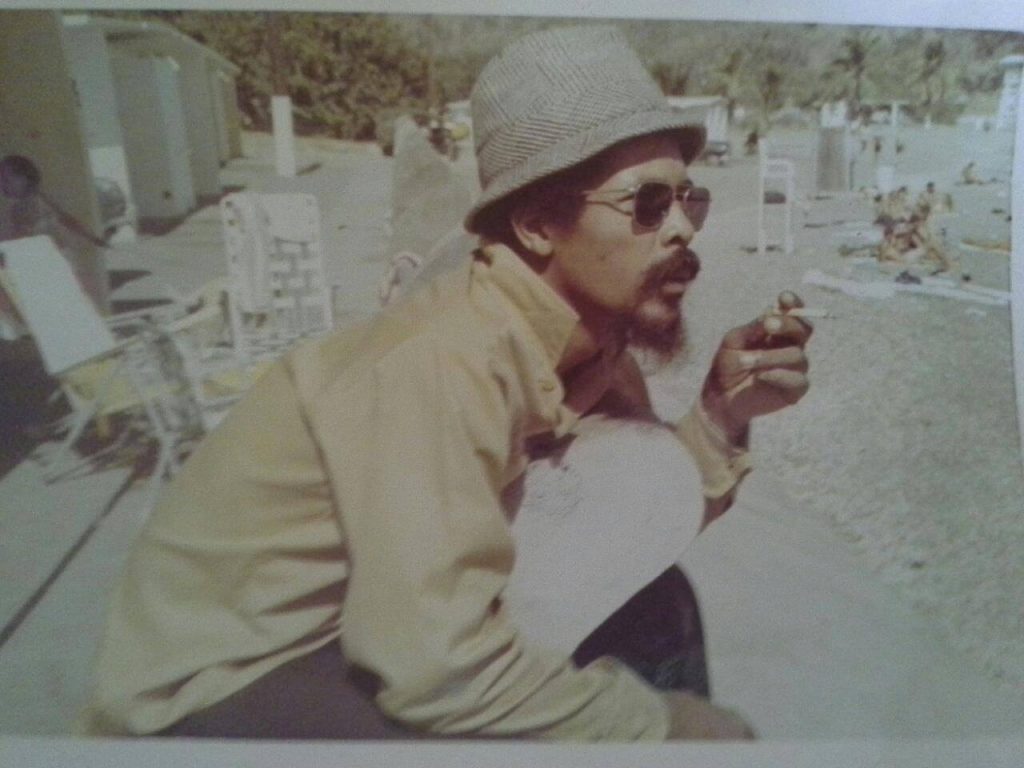 Saturday, June 10 – Hank's Saloon – 46 3rd Ave, Brooklyn, NY – $8