Tonight at the Sonos store downtown, a heap of friends are presenting a free panel about obscurities from this subgenre of reggae that has touched hearts worldwide. Selector Twice, Jonny Go Figure, and Joseph Demension (AKA The Youngest In Charge) have been keeping a killer Lovers Rock dance in Brooklyn for a while now. Amy the Night Nurse and Tony English will round out the group with some serious knowledge. Personally, I'm really looking forward to Amy's photos from Kingston in the 80s. The hours are dwindling, so please RSVP as soon as you can to reserve your spot: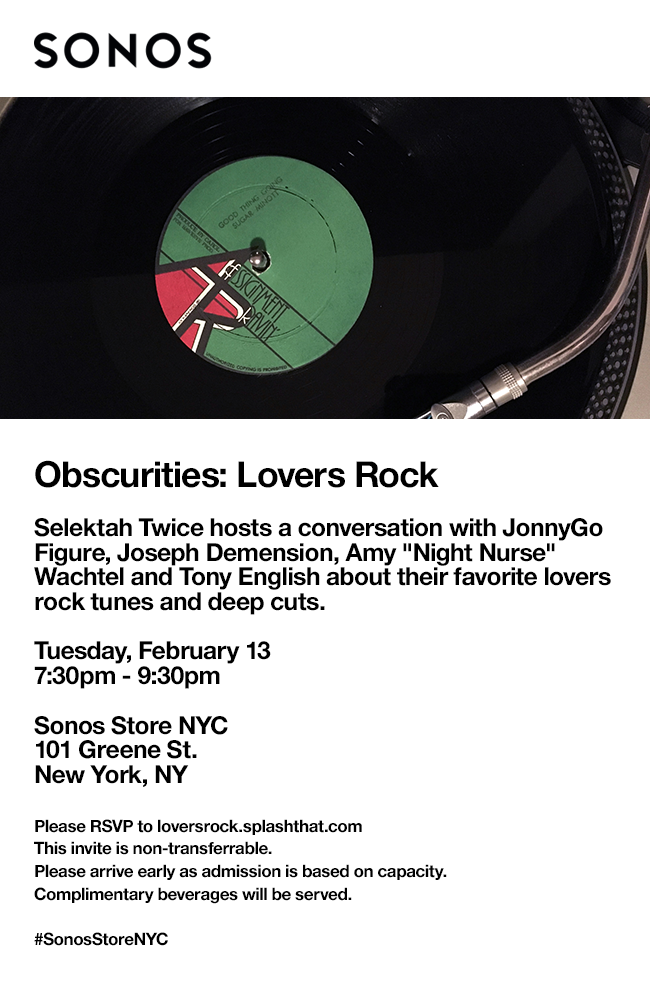 Special thanks to Monika Julien for putting this crucial event together.
The Friday after next is this month's Mix Up, with Tony Conquerrah and I joining forces! As usual, our selections are kind of a free-for-all, but plan on hearing plenty of reggae, soul, and funk. Tony is a great selector and radio host (Shanty Town) who put my Soon Come project on the air when it was in its infancy. I love his show and tune in often, so I asked him to do The Mix Up with me, and here we are.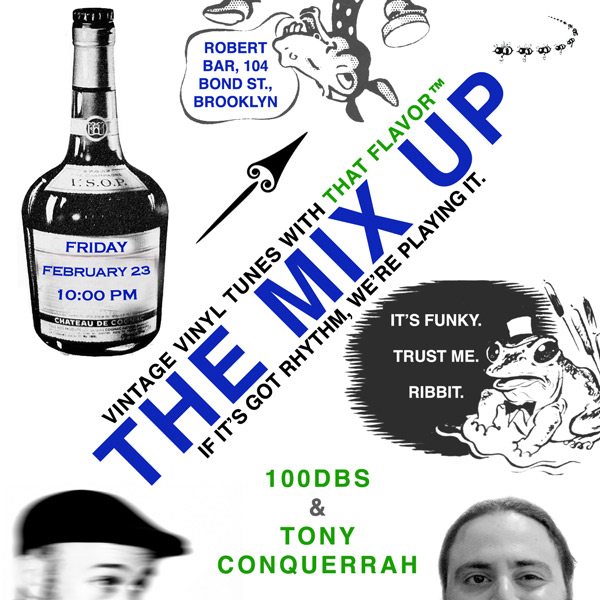 Friday, February 23 – Robert Bar – 104 Bond St, Brooklyn, NY – No Cover